What is talk therapy?
You're probably familiar with talk therapy – maybe you or someone you know has gone to see a therapist to talk out issues like stress, anxiety, depression, or relationship problems. Talk therapy, more formally called 'psychotherapy,' refers to a range of treatments that involve discussing mental or emotional issues with a mental health counselor or therapist.
In therapy, you and your therapist work collaboratively to identify challenges and goals while developing skills to help you thrive. Therapy is a relationship in which you are safe, respected, seen, and heard. Therapists provide a supportive environment that allows you to talk openly with someone who is objective, neutral and nonjudgmental.
What is teletherapy?
Teletherapy, or online/video counseling, is as simple as completing electronic paperwork and downloading the secure app that allows for telehealth. Due to our busy lives, teletherapy can ease the stress of trying to make it to an in-person appointment. Secure video counseling allows you the freedom to not interrupt your schedule and still receive the same services as an in-person counseling session. Online counseling sessions can be flexible including after hours and/or weekends. These online counseling sessions are offered to teens and adults who have busy schedules, may live in remote areas, or have difficulty finding an experienced therapist near them. Not having to go to an in-person session can lower anxiety for those that may not feel comfortable driving or sitting in a waiting room full of people.
What do I need to use teletherapy?
You may be wondering how you are supposed to see a therapist when you are stuck at home or need a flexible schedule.
Here are some tips for your teletherapy sessions:
Make sure you are in a quiet space where you won't be disturbed or heard. This may be in a bedroom, home office, basement, a large closet, or even in your parked car.
If you live with others, ask that they don't disturb you during your session time and that they refrain from using the Wi-Fi so that your connection is not slowed down.
Consider putting a white noise machine, small fan, or speaker with music playing outside of the door to the room you will be in so that roommates or family members cannot overhear your conversation.
Make sure the device you are using (a computer, tablet, or smartphone) has a working camera and microphone and is fully charged.
Consider using headphones or earbuds plugged into your device to improve sound quality and maintain privacy.
Teletherapy may not be a suitable option if:
You are in an acute crisis and require a higher level of care.
Don't have access to Wi-Fi Internet or connection is slow.
You are in an active state of addiction or eating disorder.
You lack privacy in your home or office.
What can I expect from therapy?
Once you have made a decision to see a therapist, you still might be hesitant about the process. Many people feel nervous before their first appointment, that's ok! Therapy is a shared journey; a shared process. And, although you and I will travel together, it is ultimately your journey and you will make your own decisions. I do not have answers to all your concerns, but I do have the ability to listen carefully and will ask thoughtful questions. Your answers to these questions will help shape the direction of our work. You can expect that I will be empathetic, culturally sensitive, and respectful. You can expect that I will offer opinions and suggestions from time to time but I will not tell you what to do.
How do I get started?
Scheduling your appointment is easy. You may complete a contact form, call me directly at (786) 383-3455 or e-mail me at [email protected]. My office hours are flexible (including morning, afternoon, and evening appointments), and I offer all therapy services in English or Spanish. Contact me today!
When will I feel better?
Although therapy can be very helpful and enriching, there are no guarantees to what can be accomplished. Everyone is unique, and treatment has to be tailored specifically to you and your needs. Sometimes therapy can be difficult and bring up a lot of psychological discomfort and pain which can exacerbate anxiety, sadness, depression or other feelings of distress. This is a normal part of the process, but it is a risk of undergoing therapy and you should be aware that sometimes a person may feel worse before they feel better.
How long do appointments last?
Your initial intake session is 60-70 minutes.
Individual and adolescent therapy sessions are 50 minutes.
This is the standard length of a counseling session. If you are interested in a longer session (75 minutes) please contact me regarding availability and pricing.
How often will we meet?
To begin, we will meet once a week. I find it's important to gain some momentum in the beginning by meeting weekly or progress can stall out. Once some or all of your goals are met, meeting less often will make sense.
Do you take insurance?
No, I do not accept any insurance. I will collect payment in full from you prior to our video counseling session.
What are your fees?
We will discuss fees and payment options during our phone consultation.
What forms of payment do you accept?
You may pay with debit or credit card (Visa, MasterCard, American Express, and Discover).
What is your cancellation policy?
Since the scheduling of an appointment involves the reservation of time specifically for you, a minimum of 24 hours (1 day) notice is required for re-scheduling or canceling an appointment.  Unless we reach a different agreement, the full fee will be charged for sessions missed without such notification.  If you know in advance that you will have a time conflict with a scheduled appointment, please let me know as soon as possible, and I will try to find another time to reschedule the appointment.  In the event that you do not cancel an appointment 24 hours in advance, you will be charged in full for the appointment.  This amount will be due at the time of your next scheduled appointment.
Do you prescribe medication?
No, I am not a medical doctor. Many of my patients find medication is helpful, but many of them also progress well in therapy without medication. If you want to be evaluated for psychiatric medication, either contact your primary care physician or a psychiatrist.
Are there any issues or types of clients you DON'T work with?
I only work with adolescents (ages 13-18) and adults aged 18+ (not children or couples). I do not conduct child custody evaluations nor do I provide custody recommendations. I also don't provide treatment for eating disorders, psychotic disorders (schizophrenia, schizoaffective disorder, etc.), or personality disorders. Due to state licensing laws, I can only provide therapy and counseling to individuals residing in Florida.
Can therapy work for people, even if it is just to work on themselves and nothing is technically "wrong"?
Absolutely! One major misconception about therapy is that it's only for those who are really sick. Therapy can be whatever you need it to be – even if it's only to have someone to talk to and use as a sounding board.
What is your therapy style?
Through gentle, collaborative, and direct feedback, individuals can begin paying closer attention to patterns in their lives and eventually create change that is more in line with their values and goals.
What languages do you speak?
I am bilingual (English and Spanish).
In what areas do you specialize?
I specialize in adults and adolescents experiencing a wide range of mood and anxiety-based disorders, behavioral problems, addiction, and trauma.
What training do you have?
Before starting Therapy Talk, I graduated with a bachelor's degree in Psychology and Spanish from Florida State University and a master's degree in mental health counseling from University of Miami. I am a licensed mental health counselor (LMHC) in Florida. I've gained clinical experience working in community mental health, substance abuse treatment, correctional, and child welfare settings.
I completed my clinical practicums at Miami Job Corps Center and Institute for Individual and Family Counseling (IIFC). I was granted a Services for Transition Age Youth (STAY) fellowship by the American Psychological Association Minority Fellowship Program (APA MFP). This grant from the federal Substance Abuse and Mental Health Services Administration (SAMHSA) provided further training and education for treating transition aged youth.
Throughout my career, I have listened to both men and women from various backgrounds. I believe these experiences have shaped me into a diverse, culturally sensitive clinician. I received foundational training in Cognitive Behavioral Therapy (CBT) and Psychodynamic Psychotherapy. I also have formal training in Trauma Informed Care and Trauma-Focused Cognitive Behavioral Therapy (TF-CBT). While working at a substance abuse treatment facility, I furthered my education in addiction interventions including Motivational Interviewing and 12-Step Program. In this setting, I also facilitated Anger Management and Seeking Safety (trauma and substance use disorder recovery) groups regularly.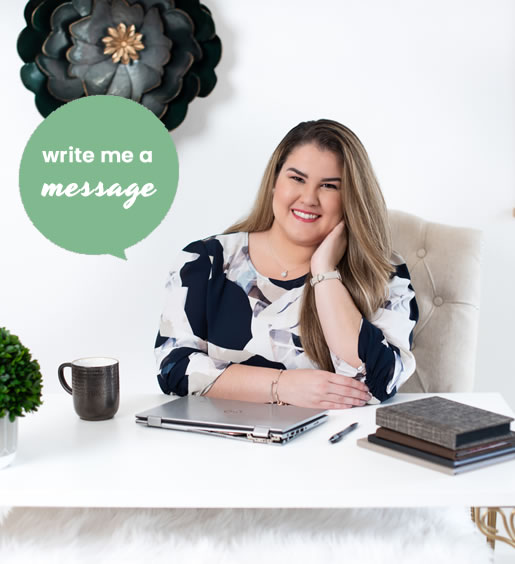 Contact me now
Do You Have a
Question?