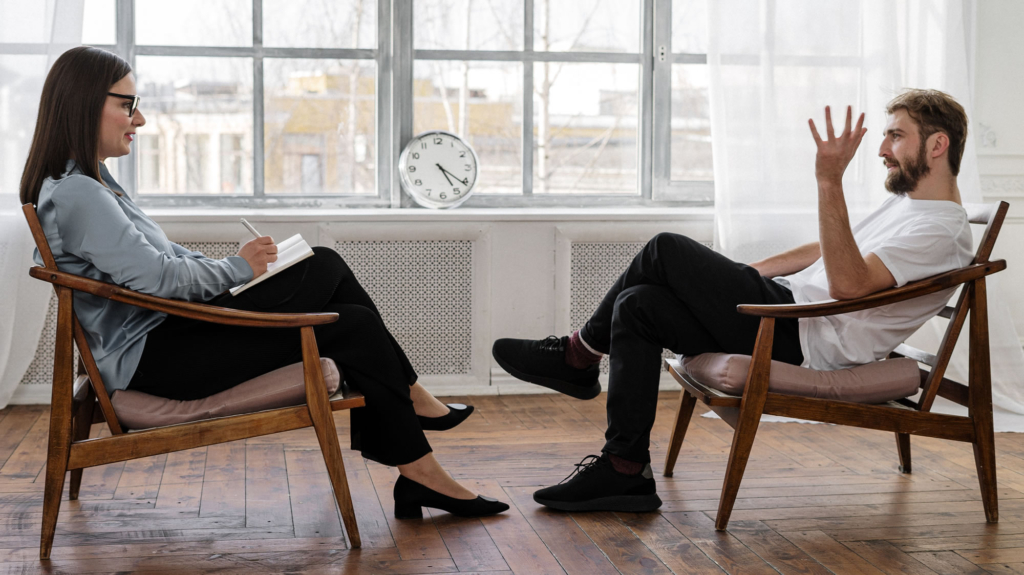 Taking the time to engage in self-care through therapy is a bold and empowering choice.
Individual therapy can be helpful for people who are experiencing a variety of challenges. Whether you are dealing with personal issues or challenges in your significant relationships, individual therapy can provide you with a safe place to process your emotions and develop effective coping skills.
Individual therapy is often helpful for but not limited to the following issues:

Anxiety
Depression
Stress
Anger Management

Career Development
Grief and Loss
Addiction
Trauma
Further, individual therapy can offer you an introduction into a clearer understanding of yourself and an opportunity to create and become the self you aspire to be. If you are seeking to make changes in your life or significant relationships, identify your life choices and dreams, or become more mindful and present in your life, individual therapy can be beneficial to you.In therapy, we will work collaboratively to identify challenges and goals while developing skills to help you thrive. Therapy is a relationship in which you are safe, respected, seen, and heard. I'll provide a supportive environment that allows you to talk openly with someone who is objective, neutral and nonjudgmental.
Adulthood does not come with a manual. Individual therapy can assist you in recognizing relationship patterns that hold you back, as well as directly confront change and transitions in your life. It can provide opportunities for healing from trauma and dysfunctional family-of-origin relationships.
My approach to individual therapy is warm, interactive, and supportive. My work varies from brief to long-term therapy, depending on the situation and your personal investment in the process. The more open-minded, honest and dedicated you are to your therapeutic development, the more effective and beneficial therapy will be for you.